Spindle repairs
Spindle units in machine tools require a very different approach today than in the past. Repairs of spindles in operation at the customer are no longer common, because they require high-quality facilities and the use of modern technology in dismantling, measuring and diagnostics of the causes of damages. This can only prevent the risk of spindle damage. Therefore refer servicing of your spindle units to our experts.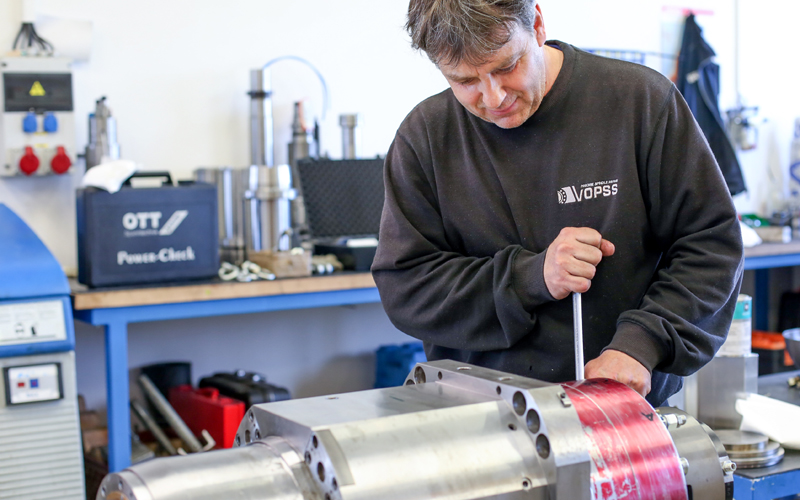 Why the spindle repair entrust to us?
We use specialized tools to repair spindles. Some of them we develop and produce ourselves.
We also have a technique that manufacturers of spindle units do not even have.
We also recondition highly sophisticated spindle units for multi-axis machining.
We have machines designed to grind very accurate spindle parts in tolerance IT0.
We have invested in modern technologies, diagnostics and test equipment.
The spindle refurbishment is always complex and the spindle comes to customers with the technical and visual parameters of the new one.
Each spindle unit goes through continuous inspection tests during assembling and the final vibro-diagnosis and operation test on special test stands.
We also deal with the repairs of complex rotary applications (revolver heads, milling heads, rotary tipping tables).
We innovate our technology. That's why we keep up with spindle development and we can meet the highest demands on precision and quality.
We apply our know-how and experience to innovative changes in the design of spindle units, which increases the lifetime and utility properties.
We are fast and accurate. We deal with every single order with individual approach and we are able to meet your demanding requirements.
You save financial costs. Prices of new or refurbished spindle units are exorbitant and, especially for smaller companies, often liquidated.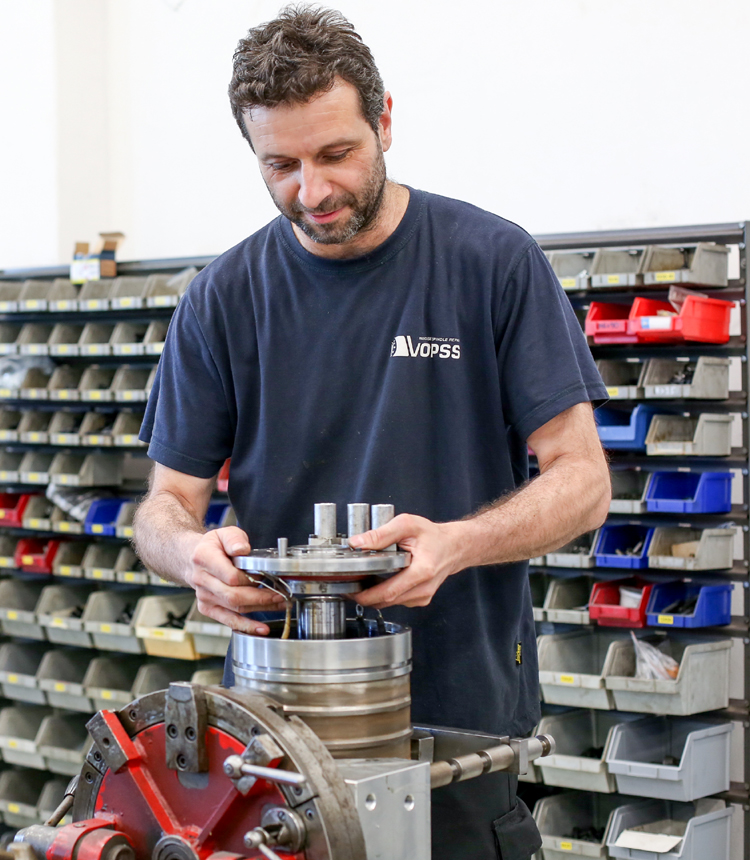 Up to 65% of spindle repairs are unnecessary
Most defects on the spindle unit are due to the absence of preventive inspections and neglect of maintenance, and then the consequences are fatal.
Each spindle unit should undergo regular inspections. These inspections must be comprehensive (checking bearing condition, vibration, balance, tools cooling, media converter tightness, engine cooling, clamping and release systems, clamping interface geometry, etc.). This is also related to the measurement of the geometric variations of the spindle unit in relation to the overall accuracy of the machine (Schlezinger method).
Therefore we provide to our customers regular inspections and service of spindles with the possibility of so-called trending – monitoring the bearings wear status and overall condition of the spindle unit. This helps to plan timely repairs.
Contact us